RHEEM - A Leading Global Producer of Heating, Cooling & Water Heating Products Today, Rheem is a leading global producer of water heaters, central warm air furnaces and air conditioners, and swimming pool heaters and commercial boilers. In fact, Rheem is the only brand with product offerings covering residential and commercial heating, cooling, conventional storage-style water heaters, tankless water heaters, solar water heating systems, replacement parts and accessories for all categories ............................click for more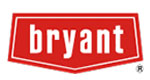 BRYANT PRODUCTS - When it's time to replace or upgrade your home heating and cooling system, reliable and durable Bryant products are your answer. Take a look at our wide range of Evolution™, Preferred™ and Legacy™ Line options, or let your Bryant dealer help you build the right system for your home. We've got the experience you need–Whatever It Takes.....................................click for more


LENNOX is built on a legacy of innovative firsts, from the introduction of the riveted-steel furnace in 1895 to some of the most efficient air conditioners available today. Over the years, Lennox has set the standard for home comfort, and we continue to push the standard forward with a lineup of more than 60 leading-edge products and a network of more than 6,000 full-service dealers...........................click for more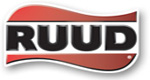 the RUUD has grown into one of North America's largest manufacturers of quality heating, cooling and water heating products for residential and light commercial use. Today, RUUD operates manufacturing facilities employing highly trained workers and state-of-the-art equipment. Over the years, the product lines have expanded, changed, and improved significantly as new design techniques and better manfacturing technologies have become available....................click for more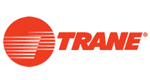 At TRANE, we're all about air – cool air, warm air, clean air. As a world leader in air conditioning systems, services and solutions, we control the comfort of the air for people in homes and many of the world's largest and most famous commercial, industrial and institutional buildings. And we're applying Trane's expertise in environmental technology and energy conservation to make a difference in energy efficiency around the globe ..............click for more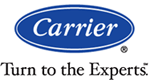 CARRIER - From the time our founder invented the basics of modern air conditioning in 1902, Carrier has been the world leader in air conditioning, heating and refrigeration systems. A wholly-owned subsidiary of United Technologies Corporation, Carrier is built upon a legacy of innovation and commitment. Through our market-leading products and solutions, we are constantly striving to help people live more comfortable, healthy and productive lives..................click for more


YORK designs and manufactures a complete line of heating, ventilation and air conditioning systems for the residential and light commercial markets. Also, YORK provides heating, air conditioning, process cooling solutions, equipment maintenance and repair service to a full spectrum of commercial and industrial facilities. YORK Refrigeration provides industrial and marine refrigeration systems, control systems, equipment and services throughout the world.................click for more

AMERICAN STANDARD Heating & Air Conditioning is an international indoor and outdoor Air Conditioner manufacturer, providing air handlers, heat pumps, heating systems, furnaces, and programmable thermostats. American Standard Heating & Air Conditioning also provides clean and affordable cooling and heating, humidifiers, indoor air quality and clean air systems. Efficiency. Reliability. Quality. That's what makes American Standard Heating & Air Conditioning...............click for more

Learn more about USA Energy Tax Credits

How did the tax credit come about?
On February 17, 2009, President Obama signed the American Recovery and Reinvestment Act (also known as the Economic Stimulus Bill) into law. This legislation combines spending and tax incentives designed to get the American economy moving again by investing in our nation's roads and energy infrastructure, and by providing incentives for increasing the efficiency and performance of America's homes and commercial buildings.

To download and print the government's summary of Energy Star products that are eligible for HVAC credits for homeowners, click here.